So I sat down last night to post our HIMCR winner but then remembered that is was National Scrapbooking Day winners! It was just tooooo late to get all those winners posted. Then guess what, this morning was my 6th grader's promotion ceremony which lasted two hours! Now my kids are out for Summer! Yeah!!
We have a lot of winners to announce this week! I will post the challenge recap followed by the winner of that challenge.
Here we go: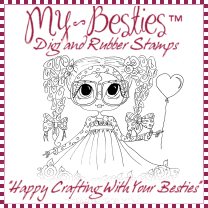 The giveaway is all of the digital images used by the HIMCR DT!
And the winner is ....
Melissa from Created by Sunshine HoneyBee
And the winner is ......
And the winner is .....
Now for our extra NSD giveaways:
Kim!!

And the winner is .....
Angela Jones
Congratulations to our HIMCR winners! Be sure and visit them and give them a big 'ole HIMCR shoutout!
Winners, Please use the 'Contact Me' button before next Wednesday to send me your email and claim your prize. For prizes that need to be mail please include shipping address. Also, in your message please include challenge #, sponsor and prize! :)
Thank you to everyone for all the great entries! And thanks so much to all our wonderful sponsors for sponsoring our HIMCR National Scrapbooking Day challenges!