Thanks so much for joining us in celebrating another year of HIMCR!
And for maybe the funnest part - announcing the winners!!!
HIMCR #16HIMCR01 - Super Scraps Saturday!
HIMCR #16HIMCR02 - Back to School!
HIMCR #16HIMCR03 - Buttons and Bows!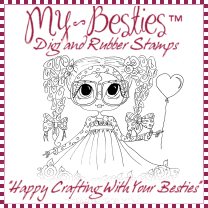 The giveaway is all 3 of the
My Besties
images used by the HIMCR DT!
And the winner is ....
Congrats to our HIMCR winners this week! Please use the 'Contact Me' button before next Wednesday to send me your email and claim your prize. Also, please put the challenge number in the subject.
Thank you to everyone for all the great entries! And thanks so much to our HICMR sponsors!
I will be posting the 'extra' giveaway winners tomorrow, Thursday! So if you haven't had a chance to leave a comment on them you've got one more day!