What a fun vacation we had!
I surprised by parents by showing up at my dad's side of the family's semi-annual family reunion that took me 18 hours of driving to get to!
It has been years since I've been to a reunion!
It was so good to see everyone, all 8 of my dad's siblings are still alive and still make it to the reunions!
Guess I should get on with this week's challenge, huh?
It's a second Saturday so it is time to get out those scraps!
HIMCR #304 - Super Scraps Saturday!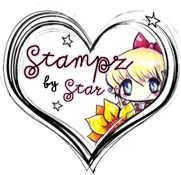 You have until Saturday, June 17th at 2AM Central time, to link up your creation to get entered into the giveaway this week. When uploading to online galleries please use code HIMCR304
Now some inspiration from the
Hiding in My Craft Room Design Team
You can see the HIMCR schedule of challenges and guidelines HERE! Please be sure and follow the few easy guidelines so your creation will get entered into the giveaway!
Thanks so much for visiting today!
We can't wait to see what you come up!