Life has been craaaaazy here! I had a surgical procedure that was long overdue and was down for a couple of weeks. Still on the mend but hope to be up and running (literally) in a couple more weeks!
So with all life's crazies we have THREE winners to announce! And I still have a butt load of winners to contact! I am so sorry!
Each winner will follow each challenge recap:
HIMCR #377 - Fall Colors!
And the winner is ........
HIMCR #378 - Super Scraps Saturday!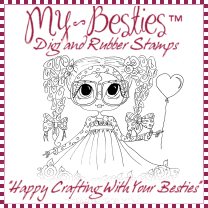 And the winner is .......
The giveaway is $15 gift certificate to Ike's Art!
And the winner is .......
Congrats to our HIMCR winners this week! Please message me through our HIMCR facebook page before next Wednesday to send me your email and claim your prize. Please put the challenge number and prize in subject of message.
Thank you to everyone for all the great entries! And thanks so much to our wonderful HIMCR sponsors for sponsoring our HIMCR challenges!